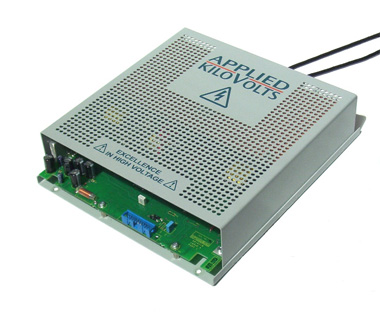 Based in Sussex England, Applied Kilovolts Ltd produces critical components for global analytical instrumentation customers, laboratories and research institutes. Applied Kilovolts are part of the IMI Adaptas division of IMI plc. (Completion of Adaptas Solutions ("Adaptas") acquisition | IMI plc)
Applied Kilovolts have the expertise to design high-performance high voltage power supplies for your scientific instrument. This expertise has been acquired through more than 35 years of experience designing application/platform-specific HV power supplies. Applied Kilovolts' expertise in power supplies is complemented by our sister companies' expertise in ion detector design.
We bring to your organization commitment, dedication, and professionalism, which has been earned through innovation and performance and will translate to your products and reflect our company values of Integrity, Respect and Excellence.
COVID-19
During these challenging and unprecedented times, Applied Kilovolts are committed to keeping our staff safe and ensuring that we meet our commitments to our customers. As a key supplier to the Scientific Instrument and Mass Spectrometry industries, we are aware that many of our customers are critical suppliers and are relying on us for continuity of supply. We have put measures in place to ensure that manufacturing can continue safely and efficiently whilst maintaining our high quality standards. Please contact us if you need a copy of our COVID-19 risk assessment.
Terms & Conditions